For the Yearly Conference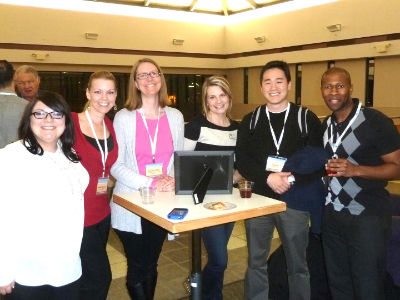 Ithiel Clemmons Student Travel Award
The Diversity Committee invites students belonging to a racial/ethnic minority group (defined here on the basis of the majority of current SPS membership) and women to apply for the Ithiel Conrad Clemmons Student Travel Award. Students at all stages of their academic careers are encouraged to apply. The committee will grant awards based on scholarship funds available.
DEADLINE: Completed application materials must be received by 11:59 p.m. on December 31, 2021 in order for the applicant to be considered.
---
Attention SPS Student Members! The SPS Young Scholars' Award provides scholarship funds to the winner of each year's "Best Student Research Paper." The award winner must qualify according to the instructions.
The winner will be noted in the current SPS program, inviting all members to hear the student's presentation of the award-winning paper, and introduced at the annual meeting banquet. Funds awarded will be based on current funds available in the Young Scholars SPS account. Registrants attending each year's annual meeting have opportunity to give to the Young Scholars' Fund and can also make donations throughout the year.
The award is for a paper proposed, accepted, and selected for the upcoming SPS yearly meeting. It is provided for Master's level Students, not PhD candidates. Please notify the interest group leader of your interest in the award, so that they may offer your paper to the Chair of the SPS Membership Committee.
---


The Student Caucus will sometimes hold a luncheon or a reception at the yearly meeting.
Join the lively Facebook Group.